Owner, Director & Choreographer
Amanda started dancing at the age of six and instantly found her love for dance and performing. Over the years Amanda has completed examinations in Ballet/Pointe, Jazz, and Tap with the Royal Academy of Dance and the British Association of Teachers of Dancing, gaining extensive technical training. She completed her final Jazz B.A.T.D Associate Two level with a high of Honors. Amanda has experience in dance competitions, competing in various styles such as Lyrical, Hip-Hop, Musical Theatre, Jazz, Open, and Contemporary. 
Graduating from the role of a dance student, she turned her passion into work and started teaching and choreographing recreational and competitive classes for various studios. Her students have achieved scholarship and National awards at dance competitions across Ontario. She gives her students a fun and exciting dance experience with valuable technical training, and pushes the importance of self-confidence. Amanda graduated from the University of Toronto Scarborough with Honours Bachelor of Arts, completing a double major in Media Studies and Gender Studies. 
Amanda is the founder of the University of Toronto Scarborough's competitive dance team, Rise Dance Company. She held the lead role as President and choreographed competitive routines in Jazz, Lyrical, and Contemporary, taking the team to university level competitions across Ontario, and achieved high standing awards. Amanda is proud that the team continues to grow and thrive today. 
Amanda founded Amanda's Dance Company because she wanted to create a modern space for the next generation of dancers to accomplish their goals with the guidance of qualified professionals, artistic choreography, and an education of mastering performance skills. Amanda strongly believes in the importance of determination, confidence, and passion to be the leading factors of a successful dance experience. She acts as a role model for all her students and will always be a positive light of motivation for them to grow and achieve.
Instructor and Choreographer
Allie began dancing at the age of 2 starting with ballet class. At age 4, she had joined a competitive team and extended her training to include jazz, acrobatics, lyrical/contemporary, tap, hip hop, musical theatre, and pointe. Allie has had the opportunity to attend many competitions throughout North America. 
She is an award-winning dancer receiving numerous overalls, dance scholarships, special awards and went on to compete in the Dance Canada Pageant with her acrobatic solo in 2014. Allie has completed Royal Academy of Dance ballet examinations from Primary to Grade 5 and Intermediate Foundation to Advanced 2 and continues her ballet training with certified professionals in the industry. 
Allie has been an assistant instructor in both competitive & recreational classes since 2011 and in September 2014 she became a certified instructor. She is an Associate Member of the British Association Teachers of Dancing in Stage Jazz, Tap, and Acrobatics/Gymnastics. Allie is certified in Acrobatic Arts Module One, and strives forward to continue her progression in this training. 
Over the years, her students have developed new skills and won many special awards and overalls. Allie strives to instill a passion for dancing in her students as well as the ability to work hard and be proud of their achievements, no matter how big or small.
Instructor and Choreographer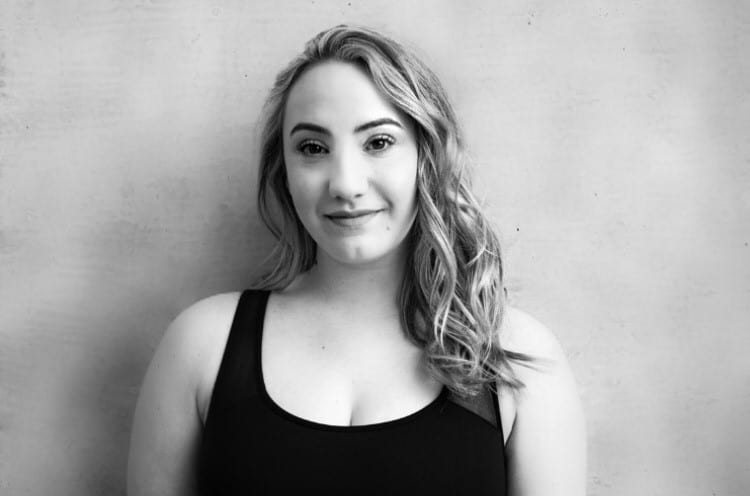 Nicole first discovered her passion for dance at the age of three. She continued her studio training for another fifteen years, at both the recreational and competitive level. Over the years Nicole has trained in Jazz, Tap, Ballet, Acrobatics, Lyrical, Contemporary and Modern dance. She has attended various competitions in Ontario, and has had the opportunity to perform at Walt Disney World with her dance team in 2015. 
In 2019, Nicole graduated from York University with her Bachelor of Fine Arts degree in Dance Education. While studying at York University, she had the privilege of working with well-known dance professionals, which has helped further develop her skills. Nicole has studied and practiced Limón and Graham Technique styles of Modern dance, throughout her undergraduate studies. Nicole has experience in performing competitive acrobatic routines, and training her students to achieve new acrobatic goals through careful spotting of tricks and paying attention to detail. Nicole has certification with Acrobatic Arts Module One and plans to continue her instructors training through this program and gain all three module levels.
She has had experience as an assistant dance teacher in both recreational and competitive classes, from 2009-2015. As a university student, Nicole has worked in multiple public schools across the GTA teaching both dance programs and workshops on a weekly basis. Throughout the summers of 2018-2019, she had the pleasure of teaching dance classes at summer camps to children of all ages. Over the years, she has acquired a wide range of skills teaching dance to students of various ages, levels, and abilities.
Nicole continues to promote the importance of qualities developed through the art form of dance. As a dance instructor, she desires to create confident and dedicated dancers who are just as passionate about their work as she is.